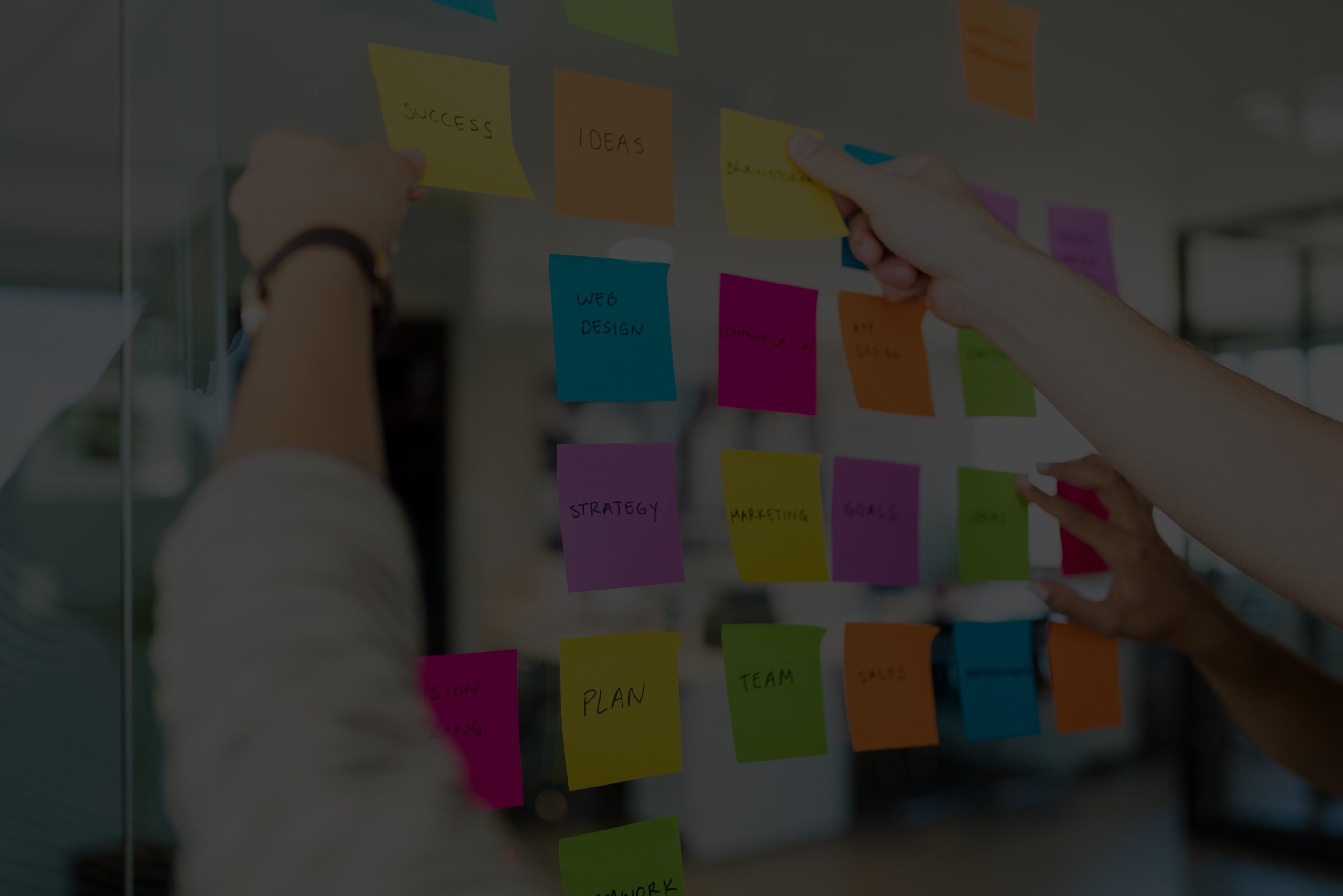 October 18, 2023
Team Leader vs. Project Manager: What's the Difference?
Let's explore the roles of the project manager vs. team leader and compare their responsibilities in an IT business. What kind of position do you require? Get a free consultation from our experts.
Reading time: 18 min.
Project manager vs. team leader: both are of paramount importance for business success. But sometimes only one position needs to be added to a company to cover all management options, and sometimes the presence of both is highly advisable to increase productivity.
According to a ProProfs Project article based on PMI statistics, high-performing organizations complete 89% of their projects on time and within budget. Low-performing organizations do so only 36%.
But how can your business reach a high-performance level?
By hiring more management staff. If your company has faced project challenges consistently, a project manager and a team leader would be necessary. They are C-suite executives with the expertise to control the ever-changing project's threat landscape through strategy.
Factor Dedicated Team has drafted the details about the role of a project manager and the role of a team leader in a project. Why are they not the same but completely different positions? By following the information outlined in this article, you can look at the project team leader's responsibilities and compare them with the job duties of a project manager to decide on your own.
What's the difference between a project manager and a team leader?
Both project leaders and team leaders are at the high project management level. You might come across information suggesting they are in the same position. This information, however, needs to be corrected.
A team lead is a person who coordinates the work of a team of around 5-9 developers, assigns areas of responsibility, and plans and organizes training sessions for specialists. On the other hand, a project leader deals with management to draw up strategies, control deadlines and communicate effectively with customers.
Look at the table below for the critical difference between a team leader and a project manager.
Project leader
Team leader

Scale objectives, strategy, and approaches to maintain the status quo

Nature of the tasks

Narrow tasks, point-to-point risk insurance, development control

Manages the project and delivers strategy to the development team leader

Subject of management

Monitors the work process of other team members

Project centric, first of all.
Interacts closely with customers, being the link between the development team, company management, and clients
Communication

People-centric. Keeps the team organized. Establishes communication within the group, pays attention to team members, and takes care of the work environment
Team lead or project manager who is important?
Role of a manager in a project
Based on the table above, a good project leader deals with project control in a much larger sense and with more massive tasks. They deliver projects on time consistently. Making the staff comfortable to work with is one of their primary responsibilities. Companies expect project managers to improve processes and traditional approaches to notice what issues arise most often and find ways to eliminate their cause through documentation and project reports with individual contributions, FAQs, and manuals. Leaders add artifacts and project management software to remove some of the work. As a result, the process is transformed. The team saves energy and time. Productivity increases and reaches the high level we discussed at the beginning of this article.
Role of team leader in a project
Team leaders, by contrast, are often included in channeling information within teams. Their role is more than just managerial. They also monitor the quality of development. Therefore, a sufficient level of technical training for team leaders is necessary.
Team leads are not a job but a career path. They are usually people who have grown up in the roles of back-end developer, front-end developer, or QA engineer. It means that they can easily bridge the gap between business and development and resolve all issues within the team — from a new feature in an application to a release date.
Project leader vs. project manager: soft and hard skills
Here are some "must-have" soft skills to look for when hiring project leader vs. project manager:
leadership

problem-solving

conflict resolution

adaptability

emotional intelligence

teamwork

creativity

attention to detail.
The most necessary hard skills are:
using the Agile approach and Scrum framework

knowledge of Double Diamond methodology

calculating project metrics and knowledge of calculation methodologies

OPEX & CAPEX & P&L of the project

knowledge of Design Thinking, CJM + CX and Excel

basic knowledge of JavaScript, C#

principles of product MVP creation.
Team lead versus manager: responsibilities
Look at the table below to compare the responsibilities of the project lead vs. the team lead.
| | |
| --- | --- |
| Team lead | Project lead |
| Teams goal setting and progress tracking and team productivity | Supervising and controlling the members of the teams |
| Creation and maintenance of a positive spirit and emotional support in the work environment | Goal-setting for employees |
| Targeted team building | Set project costs and timelines for the project's team, assessing potential risks |
| Enables the opportunity for open dialogue | Establishes work schedules for employees |
| Share solutions and resources for team members' questions | Hiring, interviewing, and training staff |
| Team member motivation and inspiration | Develop project objectives and strategic team goals for the company |
| Analyze competitor best practices and employee performance | Create departmental performance forecasts |
| Encourages team members to achieve success | Concentrated on financial issues |
In the graph below, note the average size of companies that typically hire project managers or team leads.
Project leader's responsibilities
In very fundamental terms, the project leader is the person who is directly responsible for ensuring that the project is delivered on time and within budget, with no challenges with scope or quality. In other words, they are accountable for the project's success to the client. The central goal is communicating with customers and meeting their business needs and expectations. How the project leader meets the client's expectations and drives the project to success is a matter of personal expertise. Project leader roles are diverse. The methods and approaches may vary. But the main points are always the same: project goals, deadline, budget, and determining the acceptance criteria. The rest is just in the details.
With that said, let's understand what project leaders do.
Planning
Project leaders focus on the plan creation for project teams. They take the idea and detail all the points to bring it to life as quickly as possible and at the lowest cost.
Ensuring that the plan gets implemented is one of the primary responsibilities. To do this, the project leader considers the project's objectives and estimates its scope and budget. The manager analyzes the company's resources and indicates the estimated project completion time. As a result, the final file includes the following: a detailed communication strategy, step-by-step instructions for implementation, and a description of how a successful project will be maintained after completion. All in all, it is an entire planning cycle.
Project leadership and executive action
According to Steven Zauderer, project leaders spend an average of 4 hours daily meeting and communicating with stakeholders.
It would be best to ask particular questions – to the client, yourself, and your team. What does the company need to do? Is it within their competence? Is it profitable? Is it interesting for the company? Are there enough resources? This is why people skills are often at the forefront of managing team performance and achieving project goals. People work better when they understand what they are doing and why they are doing it.
The ability to gather and analyze information is essential for allocating tasks to the right people. A good manager must understand and consider the team's strengths. Through clear leadership strategies, the project leaders delegate tasks in the most effective way.
Project manager vs. project leader: Conclusion
In smaller companies, one person can fulfill project and team leader roles. But good managers in these two positions can give tangible benefits to the business. The threat of missing deadlines, exceeding budgets, or misjudging risks disappears. There is a greater chance of reaching an agreement with customers and more chance of maintaining a positive team spirit and keeping a better eye on the growth of team members. Eventually, you'll benefit in additional ways. For example, you'll be able to avoid team burnout and reduce developer attrition. But most importantly, you'll increase productivity, even in a crisis.
Team lead vs. project manager? Need clarification about which person you need for a project? Contact us. We will make it clear. The information you receive will be relevant to your business. Remember, our Factor Dedicated Team expert consultation is free.
Frequently Asked Questions
Is the project manager higher than the team lead?
The team leader is responsible for a particular function within projects. For example, it may be project teams with a specific task. Project leaders are responsible for the whole process and may have more than one team under their responsibility.
Are the project manager and team leader the same?
Project team lead roles and responsibilities are different. The team leader is responsible for tasks related to the project's technical implementation by the development team. The project manager oversees the project and the strategy within it. They also play a crucial role in financing and legal aspects.
Who is higher than the project manager?
Usually, project leaders are the highest up the ladder. In some cases, however, a portfolio manager may oversee several projects and several project leaders. Additionally, executives or top management may have ultimate authority to decide on the project and its deliverables.
Is the project manager the same as the team leader?
No. The team lead is the middle role. Among project team lead responsibilities are monitoring staff performance and the implementation of plans. The team leader acts as a connection between employees and top management. The project manager is the senior management responsible for a wide range of issues, such as those related to strategy.
What is the difference between a team leader & manager?
Team leaders are team-focused positions. They support each employee in both technical problems and in terms of the working environment.
On the other hand, project managers are responsible for supervising the whole project. They oversee all phases, rearrange processes, manage resources, and communicate with stakeholders.
Is the team lead lower than the manager?
In some companies, the team leader may be considered a lower-level position than the manager, while in other organizations, they may be regarded as equals.
Is a team leader classed as a manager?
No. Although roles and responsibilities may overlap, the team leader usually has a different level of authority or decision-making power than the manager.