Dedicated Python Programmers
Are you looking to hire the best dedicated Python developers? Expert Python developers are available to help you build customized, secure, and scalable applications with Python.
Hire Dedicated Python Developers
Technology stack used with Python

Asyncio

Flask

Requests

Gunicorn

aiohttp

SQLAlchemy
FastAPI

Celery

Dash

ETL

Pydantic

Poetry
Our Python Engagement Process
To ensure the success of your business, we offer a highly flexible and customizable hiring model. Make your dream project a reality by hiring dedicated Python developers.
To best understand the model, it's important to define the steps of collaboration.
Technology and team requirements
Technology and team requirements
At the initial stage, you'll describe as specifically as possible what you expect to receive as a result of partnering with us. Fill out the form listing the dedicated team members desired, their tech stack and seniority level, or contact us to schedule a call and discuss the details of your project. A team will be formed according to your requirements.
Assessment
At this stage, we conduct an assessment and prepare appropriate team CVs for you. To select suitable specialists, you can look at code samples or conduct interviews.
Onboarding
After selecting a team, it is important to acquaint new employees with your corporate culture and policies, your in-house employees, discuss internal workflows, and introduce the tools that you use within your company.
Start of work
The team is ready to begin! You can either completely manage the team yourself or communicate only with the PM.
Why Hire Dedicated Python Developers?
Expertly-vetted developers

Hire our remote Python developers and save significant recruitment costs. All specialists have passed our multi-stage vetting process that evaluates their technical ability, English proficiency and soft skills. If you decide to hire dedicated Python web developers with us they all will be outstanding specialists.

Strict NDA

In order to ensure maximum security, we sign a non-disclosure agreement (NDA) with our clients. The same applies to our remote dedicated developers to save your sensitive data, ideas and other information.

Scalability on-demand

We can quickly add or reduce the number of Python engineers to scale your development capacity. Our company will also do a quick replacement if you're unsatisfied with the experts assigned to your project.

Adherence to the project timeline

All specialists know how to accurately calculate their work efforts so that the project is delivered completed and on time. Our teams have no problems with scheduling, so you can be sure that the work will be done efficiently and without delay.
FAQs Before Hiring Python Developers
How can your business benefit from using Python?

• Python can generate higher revenue because it provides a faster turnaround.
• Better in software testing.
• Ability to work simultaneously with numerous users
• High level of security, and resistant to malware and hacking attacks.
• Full control over the development process.

Can you help me in migrating my existing application into Python?

Definitely! We have a Python development team who has helped a number of clients migrate from legacy and traditional applications built in different platforms to Python for better performance and ease-of-use. We will take care of any and all of your concerns regarding migration from your existing application to Python.

Is it possible to hire a dedicated Python developer of my choice?

Based on your project requirements, we prepare a list of candidates for you to choose from before we assign a skilled and experienced programmer to work on your project. You can interview potential developers before you hire them. And you can always contact us if the expertise of your hired developer is unable to deliver the desired outcome or if you want to hire more developers with a diverse set of skills.

What Python development services do you offer?

Our team can offer you migration to Python, Rest API development, Python support and maintenance services, custom Python web application development, packages development services and more.

How much does it cost to hire a Python developer?

There are specific parameters which determine the costs required to hire Python developers. For example, the development platform or the number of pages, features and functions. Contact us so that we can learn more about your requirements and calculate the cost.
What clients say about our self-managed dedicated software teams
Trust makes our clients long term partners.
FDT specialists have worked on multiple projects. Deliverables include frontend and backend development and testing for web and mobile platforms. Their work has helped us promote our customers' brands and improve customers' market share. The dedicated software development team is highly qualified, flexible, and transparent.

Thomas Kockler PM at w&co, Germany

We have effective access to the developers outsourcing dedicated team. FDTt's outputs are deployed to a test site where the client can verify their functionality. The team maintains efficient project management and addresses all issues quickly. Customers can expect an accessible vendor.

Programmer and Analyst Learning & Development Company, Washington

The dedicated app development team has an extensive level of knowledge and are always ready to advise us on any issues. Every day the project manager organized video calls with the team where they discussed the progress of work, current issues, and the implementation plan for the near future.

CMO Software Development Company, Poland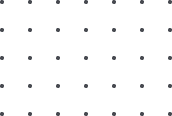 Hire a Dedicated Team of Python Developers
You can choose the structure of dedicated software development teams, their experience and expertise.
Contact us
Please fill in the form and our team will contact you as soon as possible to help with the next steps
Thank you for contacting us!
Our team will process your message as soon as possible. If you do not get a message from us within 24 hours, please, check your spam folder.