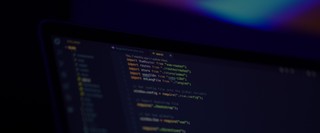 Dedicated Vue.js Programmers
Extend your in-house team with the unmatched expertise of our for-hire Vue.js developers. We have been working with Vue.js and mastering it since 2015. With this progressive JavaScript framework, our team is able to build scalable, performance-focused and smart frontends, single-page applications (SPAs), and much more. One of the key features of Vue.js is the simplicity with which you can easily integrate it into projects built with other JS libraries.
Hire Vue.js Developers
Technology stack used with Vue

Typescript

Node.js

Symfony

Express

Laravel

WordPress

Firebase
Our Vue.js Engagement Process
To ensure the success of your business, we offer a highly flexible and customizable hiring model. Make your dream project a reality by hiring dedicated Vue.js developers.
To better understand the model, it's important to define steps of collaboration.
Technology and team requirements
Technology and team requirements
At the initial stage, you'll describe as specifically as possible what you expect to receive as a result of collaboration. Fill out the form listing the dedicated team members desired, their tech stack and seniority level, or contact us to schedule a call and discuss the details of your project. A team will be formed according to your requirements.
Assessment
At this stage, we conduct an assessment and prepare appropriate team CVs for you. To select suitable specialists, you can look at code samples or conduct interviews.
Onboarding
After selecting a team, it is important to acquaint new employees with your corporate culture and policies, your in-house employees, discuss internal workflows, and introduce the tools that you use within your company.
Start of work
The team is ready to begin! You can either completely manage the team yourself or communicate only with the PM.
Why Hire Dedicated Vue.js Developers?
We have a team of experienced developers to offer the most optimum Vue.js development solutions for your business. Leverage our Vue.js developers to create interactive web and mobile apps. We offer different flexible hiring models like part-time, full-time, and hourly hiring. Our developers utilize the best tools & techniques to offer bespoke solutions.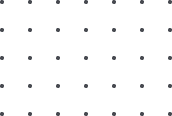 Dedicated Teams
Our team of Vue.js developers has the experience needed to consistently deliver high-end business solutions across multiple frameworks and technologies. Each team member is focused on developing results-based software solutions that will ensure business growth.
Flexible engagement models
Our clients can choose from a variety of engagement and hiring models — instead of being limited to working on rigid or strict parameters. If any of the existing models does not seem like the right fit, we are always ready to discuss options and choose the most suitable arrangement for you and your team. And we remain open to suggestions at all times to ensure the best collaboration possible!
Hassle-free development
We partner with you to get the best Vue.js-based solution development hassle-free. With years of technological know-how under our belt, we construct well-designed web apps harnessing the power of Vue.js. Our dedicated Vue.js developers excel in creating high-performance apps for a wide range of industries.
Cost-effective solution
To ensure providing the lowest price possible in our sector of the industry, we combine cost-effective rates with amazing quality. When it comes to web and mobile app development, we emphasize taking care of your needs and priorities. With our assistance, you can develop a results-driven application in less time and for less money. Invest in advanced app development with confidence by relying on our expertise.
FAQs Before Hiring Vue.js Developers
Why choose Vue.js over other frontend frameworks?

Vue.js is a performance-driven, flexible, and innovative JavaScript framework. It offers guaranteed service quality and decreased development times. Since it can support lightweight apps, it is very user-friendly and simpler to work with.

Can you assemble a team of Vue.js programmers specifically for my project needs?

Matching the right specialists to your project is what we do best. In order to understand your business goals, we conduct extensive research with you and your team. From concept to completion, we are able to outline the steps and resources required for your project.

How much does it cost to hire a Vue.js developer?

Unlike many other companies, we offer straightforward pricing at competitive prices. If you would like to hire a team of Vue.js engineers, we have tailored rates for you. For more information, please contact us.

What can Vue.js developers do for my company?

Our highly-experienced Vue.js developers help businesses develop real-time applications and offer the following end-to-end web development services:
• Frontend development
• Custom application development
• Single-page application development
• Platform migration
• Maintenance and upgrades
What clients say about our self-managed dedicated software teams
Trust makes our clients long term partners
We have effective access to the developers outsourcing dedicated team. FDTt's outputs are deployed to a test site where the client can verify their functionality. The team maintains efficient project management and addresses all issues quickly. Customers can expect an accessible vendor.

Programmer and Analyst Learning & Development Company, Washington

FDT specialists have worked on multiple projects. Deliverables include frontend and backend development and testing for web and mobile platforms. Their work has helped us promote our customers' brands and improve customers' market share. The dedicated software development team is highly qualified, flexible, and transparent.

Thomas Kockler PM at w&co, Germany

The dedicated app development team has an extensive level of knowledge and are always ready to advise us on any issues. Every day the project manager organized video calls with the team where they discussed the progress of work, current issues, and the implementation plan for the near future.

CMO Software Development Company, Poland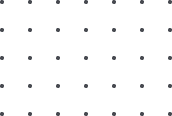 Hire Dedicated Vue.js Developers
You can choose the structure of dedicated software development teams, their experience and expertise.
Contact us
Please fill in the form and our team will contact you as soon as possible to help with the next steps
Thank you for contacting us!
Our team will process your message as soon as possible. If you do not get a message from us within 24 hours, please, check your spam folder.